Hey Goblin Shark...
Go fuck yourself.
Just kidding. Only kidding. I was just on a roll, and thought this would be...well, forget it.
Anyway....LOOK AT THIS!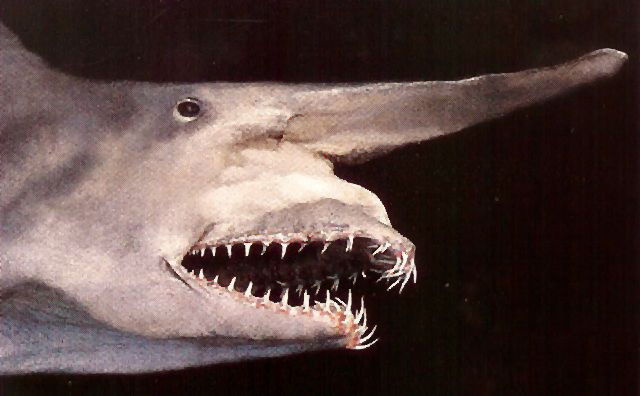 Jesus Christ. This thing looks like a nightmare.
I mean, this seems put together wrong, right? Stefan showed me this and then had to sedate me so I could sleep.
GAH! LOOK AT IT! Jordi, look at it. Its awful. Its mouth alone is enough to make adorable kittens want to scratch there own eyes out. Really...AHHHHHHH! I am screaming right now. The more I look at it the more my heart fills with terror.
Good luck sleeping tonight PPPA's.
This may come as no surprise to many of you, but this is the same feeling I get when I see BK Manthem commercial.
xoxo, Biz